The history of baseball in Florida
Baseball is a beloved sport for so many – but did you know it has a long, interesting history in Florida? Let's uncover the story of baseball in Jacksonville Florida and explore the importance it holds for the locals.
1. The origins of baseball in Florida
Baseball is a game that is enjoyed by people of all ages. It is a game that can be played by anyone, regardless of their skill level. Baseball is also a game that can be played in any type of weather. This makes it the perfect game to play in Florida, where the weather is almost always warm and sunny. The origins of baseball in Florida can be traced back to the 19th century. The game was first introduced to the state by Cuban immigrants who came to work in the sugarcane plantations. These immigrants brought with them the game of bat-and-ball, which is thought to be the predecessor of baseball. The game quickly became popular among the plantation workers and eventually spread to other parts of the state. Today, baseball is one of the most popular sports in Florida. The state is home to several professional baseball teams, including the Miami Marlins and the Tampa Bay Rays. Florida also hosts spring training for numerous Major League Baseball teams. This makes Florida the perfect place to enjoy America's favorite pastime.
2. The development of baseball in Florida
As the game of baseball began to develop and grow in popularity in the United States, so too did the number of teams and leagues forming in different states across the country. Florida was no exception to this trend, with the first known baseball game taking place in Jacksonville in 1866. Since then, the game of baseball has continued to grow in popularity in Florida, with more and more teams and leagues forming in different cities and towns across the state. Today, there are dozens of minor league and semi-professional baseball teams in Florida, as well as hundreds of amateur and youth teams. This growth can be attributed to a number of factors, including the state's warm climate which makes it an ideal place for playing baseball year-round. Additionally, Florida has a large population of retirees who often have time to spend watching or participating in local baseball games. Finally, the state's proximity to Latin America means that there is a large population of Cuban and other Latino immigrants who have brought their love of baseball with them. So whether you're a fan of watching or playing baseball, there's no doubt that Florida is a great place to do it!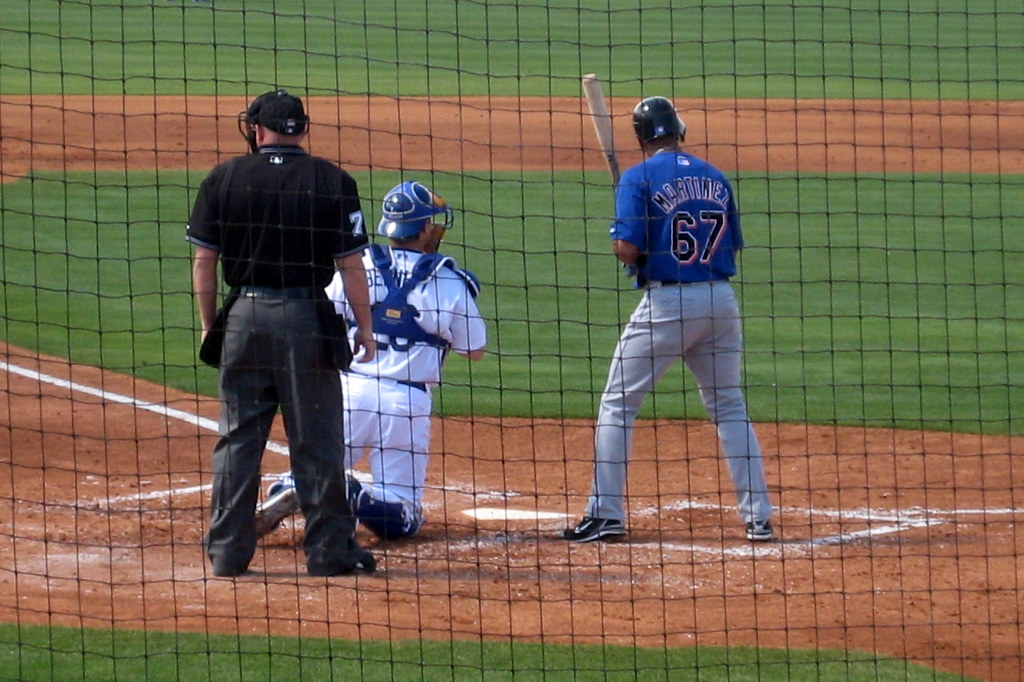 3. Floridian teams and players in the Major League
Baseball is a game that is loved by many Floridians. The Jacksonville Florida area is home to two Major League teams, the Miami Marlins and the Tampa Bay Rays. These teams are full of talented players that have made a name for themselves in the baseball world. The Marlins are a team that is full of young talent. They have a core of players that are still developing and have a lot of potential. The Rays are a team that has been successful in recent years and has a lot of experience. These two teams are full of great players that Floridians can be proud of.
4. Baseball as a part of the state's culture
Baseball has been a long-standing tradition in Jacksonville, Florida. For over a century, baseball has been an integral part of the city's culture, from high school teams to professional franchises. The city's first professional team was established in 1884. Since then, countless teams have called the city home, including the Jacksonville Sunrisers, Jacksonville Tars and the Jacksonville Dolphins. These teams have provided generations of fans with exciting entertainment and created lasting memories. The most successful professional team to call Jacksonville home was the Jacksonville Suns. The Suns were a minor league affiliate of the Los Angeles Dodgers and played at Wolfson Park for more than 30 years. They brought joy to thousands of fans and won multiple championships during their time in the city. Today, the city is home to two professional baseball clubs: the Jacksonville Jumbo Shrimp and the Jacksonville Jaxx. Both teams play in downtown stadiums and offer exciting baseball action all season long. Fans come out in droves to cheer on their favorite teams while enjoying delicious food and cold drinks at the ballpark. Baseball is an important part of life in Jacksonville and its surrounding areas. It brings people together for fun-filled days at the ballpark, provides family-friendly entertainment and instills pride in locals who are proud to call themselves "Jaxxonians." Whether you're a diehard fan or just looking for something fun to do on a summer day, there's always something going on at one of Jacksonville's many ballparks!