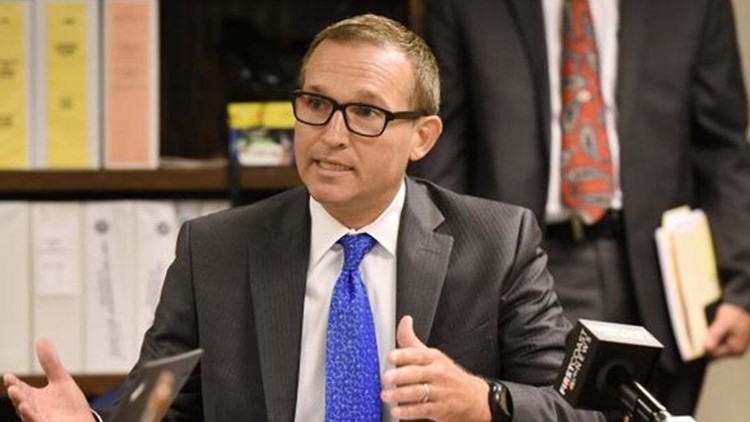 Nationally, health officials say the delta variant of the coronavirus continues to surge and accounts for an estimated 83% of U.S. COVID-19 cases.
JACKSONVILLE, Fla. — Although specific data regarding the presence of the delta variant here in Jacksonville is unclear, what is clear is that COVID-19 cases are on the rise.
On Wednesday, Jacksonville Mayor Lenny Curry, along with the local healthcare leaders, hosted a virtual news conference to address the recent increase in cases and to advocate for the vaccine.
"The data shows that nearly all patients suffering severe symptoms from this virus in our hospitals, right now, are not vaccinated," said Curry. "The results are clear. The shots work."
This is the first news conference of this kind that Mayor Curry has hosted in months. During the first wave of the COVID-19 pandemic in the summer of 2020, the mayor hosted weekly, if not daily, updates on the virus and how the city was planning to keep people safe.
Timothy Groover, Chief Medical Officer for Baptist Health, spoke about the importance of masking up due to the increase in COVID cases both locally and nationally.
"…We know that people who are unvaccinated carry a higher load of the virus, making them more contagious, without them even being aware of it," said Timothy Groover, Chief Medical Officer for Baptist Health. "That's why masking remains important."
Even so, with cases on the rise and local hospitals scrambling to accommodate record high hospitalizations, Curry said he does not plan on implementing a mask order.
"I'm not imposing mandates but people need to make their own decisions," he said. "If businesses choose to mask, that's a business decision that they make… people need to make personal decisions right now. In the interest of their health, but the answer is in the vaccine"
He said the economic and health risk associated with shutting down the economy and locking people in their homes is not worth it in the end.
"We have a vaccine now that's effective, hospitals are full and busy because of unvaccinated people so the solution here is to get the vaccine," said Curry."
Curry said the easiest way to find a vaccination near you if to go to www.vaccines.gov and find a location based on your zip code.
Most experts agreed that there has been a downward shift on the average age of individuals being hospitalized