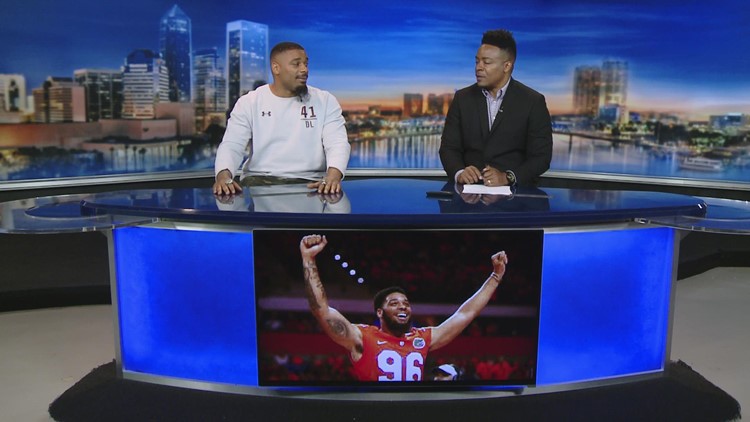 JACKSONVILLE, Fla. — Former Baker County star CeCe Jefferson stopped by the First Coast News studio Sunday night.
Jefferson was one of the top defensive linemen in the country when he graduated from Baker County High School in 2015.
Jefferson went on to play his college ball at the University of Florida.
Sports Director Chris Porter and Jefferson reminiscence about his high school playing, Gators new head coach Billy Napier, the Jaguars draft class and what's he's doing now.