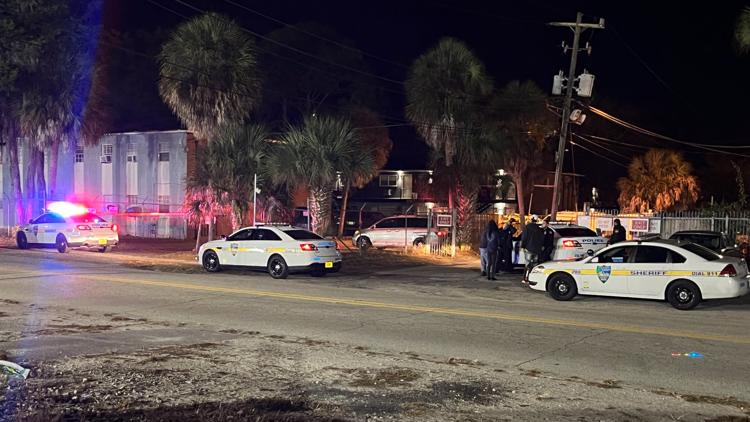 JACKSONVILLE, Fla. — One man is dead and another is in critical condition after a shooting Wednesday night at an Arlington-area apartment complex, according to the Jacksonville Sheriff's Office.
The shooting happened at around 6:45 p.m. at the Carolina Village Apartments in the 2900 block Justina Road.
When police arrived on the scene, both victims were found outside of a nearby vehicle with multiple gunshot wounds, JSO reported. First responders rushed both victims to the hospital.
One of the victims was pronounced dead at the hospital. The other victim is in critical condition, JSO said.
Investigators believe the victims were shot inside a vehicle. Two subjects were seen leaving the area after the shooting, JSO reported.
There were 12 shell casing found in the area.
Police said they do not know if the victims were targeted or of the shooting is random. The shooting remains under investigation at this time.