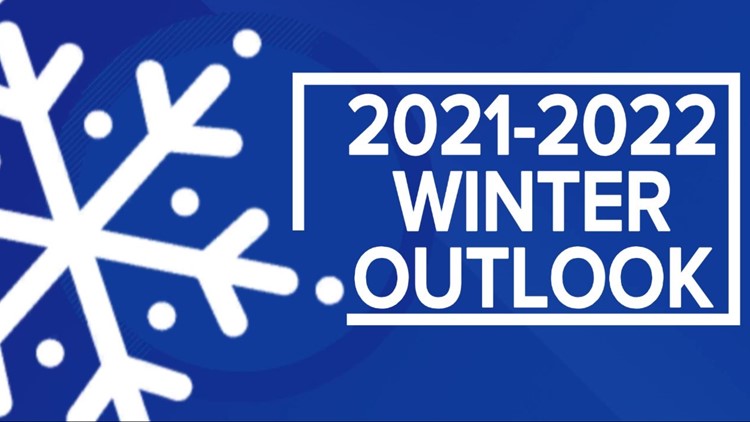 Ahead of NOAA's issuance of its annual Winter Outlook, FCN's Meteorologist Lauren Rautenkranz is taking a look at what the overall trends are showing for the season.
JACKSONVILLE, Fla — Every year, folks anticipate NOAA's seasonal outlook for winter just like they do the outlook ahead of the Atlantic hurricane season. On Thursday, October 21, the Climate Prediction Center will announce the U.S. temperature and precipitation outlook for winter, extending from December 2021 through February 2022.
During the winter outlook announcement, NOAA forecasters will also discuss the ongoing drought in the western U.S. and announce the seasonal Drought Outlook for the season ahead.
But Meteorologist Lauren Rautenkranz is hinting at global patterns and monthly other recent temperature and precipitation outlooks to give us a glimpse of what we can expect.
In September, the CPC issued the three-month outlook for November-December-January. This showed below average precipitation and above average temperatures for the Southeast, especially so across the First Coast in southeast Georgia and northeast Florida.
Then, just recently, the CPC issued a La Niña Advisory for the upcoming winter season stating, "La Niña conditions have developed and are expected to continue with an 87% chance of La Niña in December 2021- February 2022."
In short, La Niña conditions during the winter months typically shift the jet stream across the United States farther north, which leads to an overall drier and warmer pattern across the Deep South through the Southeast.
This doesn't mean the Jacksonville area won't see Arctic air intrusions with some brutally frigid cold snaps this winter. However, it hints at our average precipitation to be a bit lower than normal and average temperatures to be a bit warmer than normal as a whole.
NOAA produces seasonal outlooks to help the nation prepare for weather and climate that is likely to come during the next few months, to minimize negative impacts on lives and livelihoods. Empowering people with the information they need to take action to protect themselves is key to NOAA's effort to build a Weather-Ready Nation.