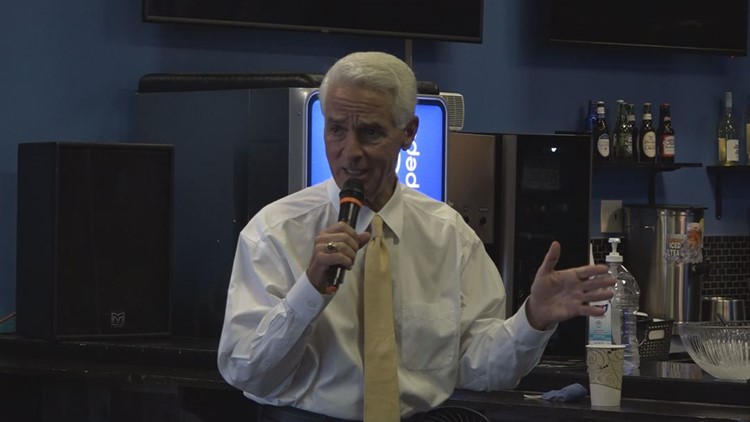 JACKSONVILLE, Fla. — Thursday morning, Democratic Florida Gubernatorial Candidate, Charlie Crist made a stop at Annie Lee's Bakery on the Northside.
Representative Crist spoke with local Black faith leaders and clergy members about his stance on equality for all Floridians.
Residents had the chance to ask Crist questions and voice their concerns.
An important topic on their minds was how he plans to fix the justice system for minority groups and juveniles.
"We're one of the most diverse states in America. It's important to visit with every group and all people to make sure they understand that in a Crist administration everybody will be respected, everybody will be honored. Everybody will have somebody who is a public servant and will serve them," said Crist.