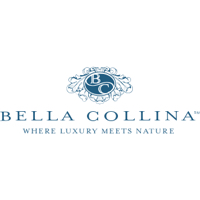 Siena
1-DAY GOLF ACADEMY – $599+TAX PER PERSON*
This 1-day program allows golfers the opportunity to experience an insightful overview of their game. Both short game and full swing instruction are included. A round of golf at the end of the day is provided. Endorsed for players who desire individual instruction as well as an enjoyable golf experience.
DAY 1
8:00 – 9:00 Breakfast – Meet the Instructors
9:00 – 10:30 Short Game Instruction
10:30 – 12:00 Full Swing
12:00 – 1:00 Lunch
1:00-2:00 Instructional overview
2:30 Round of Golf or Additional practice
VALID DATES FOR THE ACADEMY BUT CAN BE CUSTOMIZED AS WELL:
July 28
August 31
September 18
October 27
November 21
December 30
*A minimum of 2 enrolled students is required to host this Academy. Should only 1 confirmed student enroll, a surcharge of $499 would apply. Additionally, a minor schedule modification will be provided to accommodate a single Academy participant.