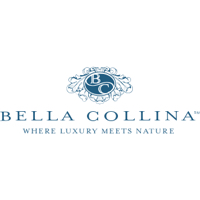 Tuscany
3-DAY GOLF ACADEMY – $1,299+TAX PER PERSON*
Our most comprehensive school includes 3 days of instruction focusing on all aspects of the game including short game and full swing. Each day consists of five hours of instruction including a round of golf following the school. Recommended for those who enjoy golf and are looking to improve upon all areas of their game.
DAYS 1-3 WILL INCLUDE THE FOLLOWING PLUS EXTRAS
8:00 – 9:00 Breakfast
9:00 – 9:30 Opening Presentation, Stretching & Fitness
9:30 – 10:45 Short Game Instruction
10:45 – 11:00 Break
11:00 – 12:00 Full Swing Instruction
12:00 – 1:00 Lunch
1:00 – 2:45 Short Game/Full Swing
3:00 Play Golf or Additional Practice
VALID DATES FOR THE ACADEMY INCLUDE BUT CAN BE CUSTOMIZED AS WELL:
July 6-7-8
August 3-4-5
August 10-11-12
September 14-15-16
November 9-10-11
December 14-15-16
*A minimum of 2 enrolled students is required to host this Academy. Should only 1 confirmed student enroll, a surcharge of $499 would apply. Additionally, a minor schedule modification will be provided to accommodate a single Academy participant.